Of all the functions performed by local governments, land-use decisionmaking is the most important. Land-use choices made by the public are fundamental determinants to all other issues. The provision of streets, sewers, and other municipal services as well as the level of taxation and quality of life are directly influenced by land-use decisions. General land-use decisions, therefore, should be made in an informed manner to avoid negative impacts on the local economy, environment, and community-level social interaction.
Biko Associates has made a commitment to land-use decisionmaking that is inclusive, comprehensive, and results in relevant, working documents. Biko Associates provides a broad spectrum of land-use planning services, including:
Comprehensive Plan Development
Land Use Plan and Subdivision Ordinance Development and Revision
Site-Specific Planning and Development
Biko Associates has worked with several communities in Minnesota and across the country to develop land use plans that promote sustainable growth. Biko Associates also has experience working with individual landowners who wish to develop their land in a community-sensitive manner.
Neighborhood & Community Planning Clients:
Primer to the Comprehensive Plan
North Branch, Minnesota
Downtown Revitalization Plan
Cambridge, Minnesota
Site Plan Review Process
North Branch, Minnesota
Minnesota Main Street Program,
Minnesota Department of Trade and Economic Development St. Paul, Minnesota
Site Plan Review Process Update
Weymouth Township, New Jersey
Housing Plan Element and Fair Share Plan
Red Bank, New Jersey
Kane Farm Development
Dutchess County, New Jersey
Horton Farm Development
Peninsula Township, Michigan
Scenic and Farmland Preservation Element of Land Use Plan and Updated Zoning Ordinance
Peninsula Township, Michigan
Neighborhood & Community Planning Examples: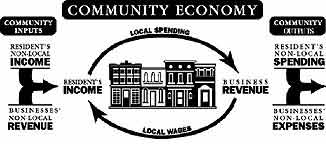 Neighborhood & Community Plans